NOW HIRING

Account Executive
Tampa, FL or remote
Full-time, base + commission

Have you ever wanted to use your sales prowess to change lives? To save them? Cope Notes is searching for a skilled Account Executive who is passionate about making the world a better place by improving the mental and emotional health of youth, adults, and families worldwide. If you can see yourself revolutionizing the way schools, businesses, healthcare providers, governments, and other organizations support their communities, we want to meet you!
As one of our first sales team members, this strategic and tactical role will be responsible for selling, building sales processes, setting and meeting KPIs, and managing sales operations. As this person grows in the role, they will come to build and lead a sales team, with future responsibilities including hiring, budgeting, and team management.
Responsibilities
Develop and implement growth strategies for new and existing accounts

Identify, qualify, and reach out to new leads through cold calls and emails

Schedule meetings and demos with potential customers

Develop strong, ongoing relationships with prospects and customers by maintaining consistent communication

Create, plan, edit, and deliver sales presentations 

Build, motivate, and manage a small sales team

Contribute to an evolving sales process

Set and meet KPIs

Track and update all sales activities in company CRM 

Close deals to meet and exceed sales quotas

Coordinate with other team members and departments to optimize sales efforts

Use strategic thinking and creative solutions to:

Shorten sales cycles

Improve clarity of messaging

Expedite pilots

Handle objections

Navigate customer roadblocks
Qualifications
3+ years of enterprise SaaS sales experience

Preferred industry experience: healthcare, insurance, nonprofit, education, wellness, public sector

Proven ability to meet and exceed sales quotas

Growth company experience

Proven track record of successfully managing customer relationships

Experience managing a small team preferred (lead by example approach)

Understanding of SaaS business metrics and their business drivers

Ability to set, track, and execute against sales and operational plans, creating short- and long-term strategies

Excellent interpersonal, verbal, and written communication skills

Working knowledge of CRM systems (Hubspot preferred)

Partiality towards systems-thinking, logistics, workflow, and automation

Outstanding time-management, task-management, and prioritization skills
Our ideal candidate is:
Positive

Creative

Reliable

Confident

A quick learner

Always thinking and dreaming big

Highly self-motivated and independent

Quick to assume responsibility and initiative

Open to suggesting and implementing new ideas

Simultaneously goal-oriented and detail-oriented

Comfortable in the fluidity of a startup environment

Willing to take ownership of multiple projects at once

An excellent communicator both internally and with prospects and customers

Filled with a deep desire to make a positive impact on the world
APPLY NOW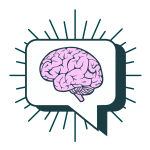 Complete this short form and we'll get back to you as soon as possible! We look forward to reviewing your application.