NOW HIRING

Software Engineer
Remote
Cope Notes uses daily text messages to improve mental and emotional health. Cope Notes helps to train your brain by interrupting negative thought patterns with positive stimulus on a daily basis, helping to create a mindful practice of mental wellness. Peer support in your pocket through daily exercises, encouragement, psychology facts, and more, sent straight to your phone when you least expect it.
We are searching for someone passionate about improving the mental and emotional health of youth, adults, families, organizations, and communities worldwide.
Responsibilities
Work on all elements of our technical organization, including:
Ensuring smooth operations of our product
New development for our product as needed
Maintaining systems and our database
Implementing additional and new technology and tools as needed
Support the team with technical questions and data
Ensure Cope Notes as a product is running smoothly
Scale-up infrastructure as necessary to support a growing company
Troubleshoot any technical issues
Qualifications
Ideally experience with technologies including Node.js, React, Bootstrap, Express.js, and MySQL.
Additional nice to haves include experience with Microservices, Google Cloud Platform, NGINX, PM2 Python, Pantheon, Mocha, Jest, Supertest, APIDoc.js, and RabbitMQ. Experience setting up a CI/CD pipeline and building automated testing into existing infrastructure. Previous experience working with Stripe and Sendgrid (transactional email services)
Additionally you
Are motivated by our mission and excited about building a tool that actively helps people.
Have the ability to work autonomously and within a small team.
Are a quick learner, self-aware, receptive to feedback, and eager to improve, you are ready to adapt to an ever-changing startup environment.
Are unafraid to dream big and are a bold, creative, out-of-the-box thinker.
Are an excellent communicator, clear, honest, open, and transparent, always ready to speak your mind.
Are quick to assume responsibility and initiative and willing to take ownership of multiple projects at once.
Highly organized and skilled at time and project management.
Filled with a deep desire to make a positive impact on the world.
Working with us
The salary range for this position is $60,000 - $80,000.
Cope Notes is a mission-driven company that helps people all around the world improve their mental and emotional health daily. We work with governments, businesses, schools, families, and even individuals like you every single day to stop stigma and save lives.
Plus, we're not afraid to have a bit of fun while we're at it. We know that a sense of humor goes a long way and that work-life balance is essential to self-care. A career with Cope Notes provides a profound sense of purpose and tremendous opportunity for rapid advancement in a fast-paced, hands-on, uniquely positive, laid-back startup atmosphere. Our team enjoys the flexibility to manage their own schedule and the creative license to shape strategy, messaging, product, culture, and more.
APPLY NOW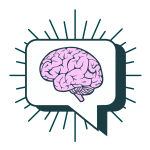 Complete this short form and we'll get back to you as soon as possible! We look forward to reviewing your application.