NEW PARTNERS WELCOME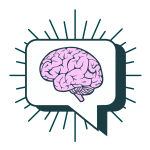 With your help, we can partner with your school, employer, insurance carrier, or other community organization to provide FREE mental health support for people just like you.
Use this form to introduce Cope Notes to your HR manager, wellness coordinator, guidance counselor, etc. Just type in their contact info and we'll handle the rest.
(If you're the decision-maker, you can skip the line and learn more about what we do here.)