Become a mental health hero 🦸
You don't have to stand by and watch a friend or family member struggle... You can make a difference. Give the gift that keeps on giving: daily encouragement and life-changing support.
Give a gift subscription ❤️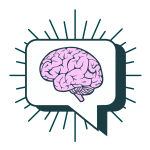 Wanna change someone's life?
All you need is their cell number.

ANONYMOUS SUBSCRIBER
My 14-year-old daughter has been struggling with depression and I got her a subscription to Cope Notes. Thanks again. You helped my daughter and I'm grateful for that!
ANONYMOUS SUBSCRIBER
Thank you for creating Cope Notes. It's been helping my boyfriend get through this really hectic time the past few months, since he doesn't have time to actually see a therapist right now.
Sounds awesome! But how does it work?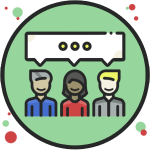 1. Choose a friend
Identify a loved one that could benefit from daily support.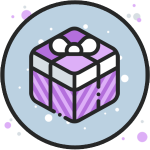 2. Make it personal
Write a custom welcome message to let them know you care.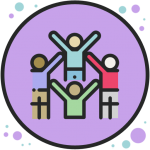 3. Change a life
They receive support and encouragement every single day!
You have questions? We have answers.
Prices may vary based on term length and options. Feel free to check out our pricing page or toggle between options on the form to see how each one affects the subscription price.
Definitely. In the "From" field, you can type your name, a nickname, or simply "anonymous."
Psychology facts, exercises, journaling prompts... the list goes on. Every text is written by someone with firsthand experience overcoming illness, trauma, or loss—you know, the hard stuff.
Then, each message is routinely reviewed, edited, and approved by a panel of mental health professionals on an ongoing basis to make sure that it's psychologically accurate, trauma-informed, and so on.
As for sources, our content is inspired by lectures, textbooks, positive psychology principles, peer support models, personal experience, and the people around us—just like you!
At the top of our home page, you'll see a phone that cycles through a week's worth of example text messages. We encourage you to take a peek.
Absolutely! You can fill out this form as many times as you'd like, or consider a family plan instead.
In keeping with federal recommendations, Cope Notes outsources all crisis services to the 988 Lifeline.
Subscribers can connect with a trained crisis counselor at the 988 Lifeline by replying to any Cope Notes text with the word HELP.
If you'd prefer to contact the 988 Lifeline directly, you can call or text 988 at any time. Their services are 100% free and confidential.
If you are ever in an emergency situation, please dial 911.