think
healthier
thoughts
With just one text a day, you can train your brain to combat
stress., anxiety., loneliness., negativity., fear., anger., doubt., worry., panic., depression., guilt., shame., grief., regret., insecurity., hopelessness., frustration., bad moods.


All for less than $10/month.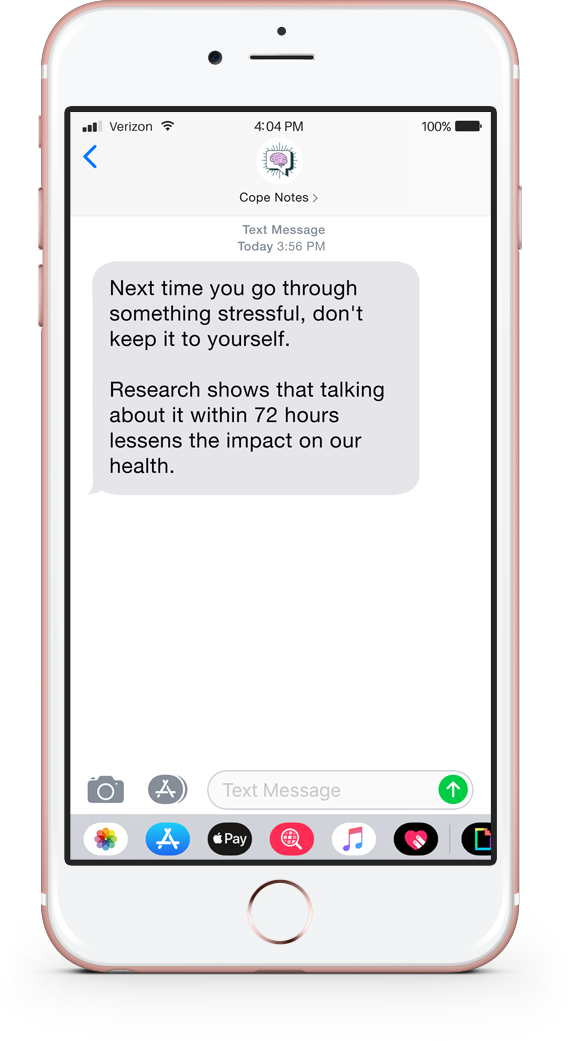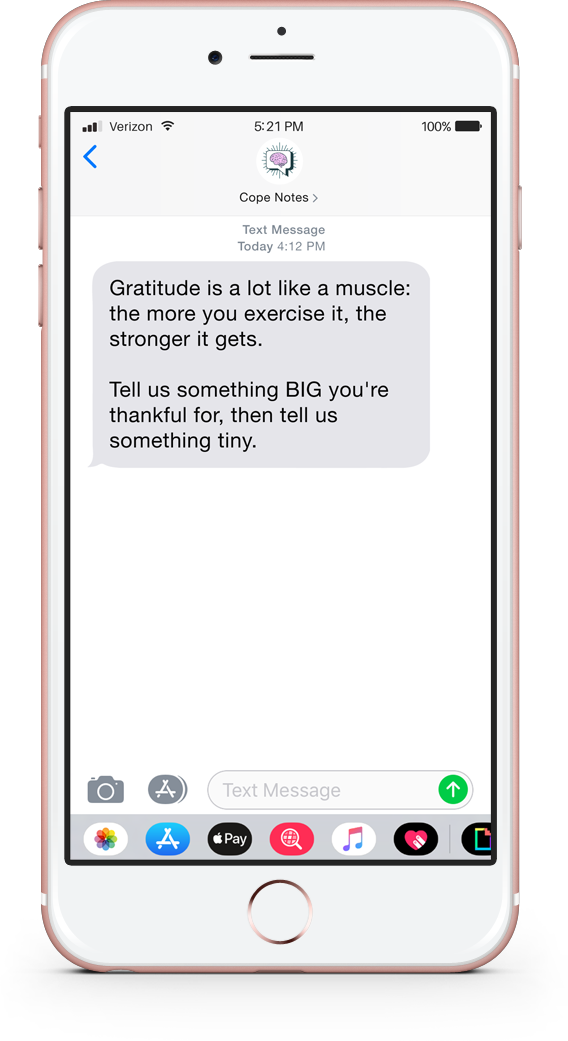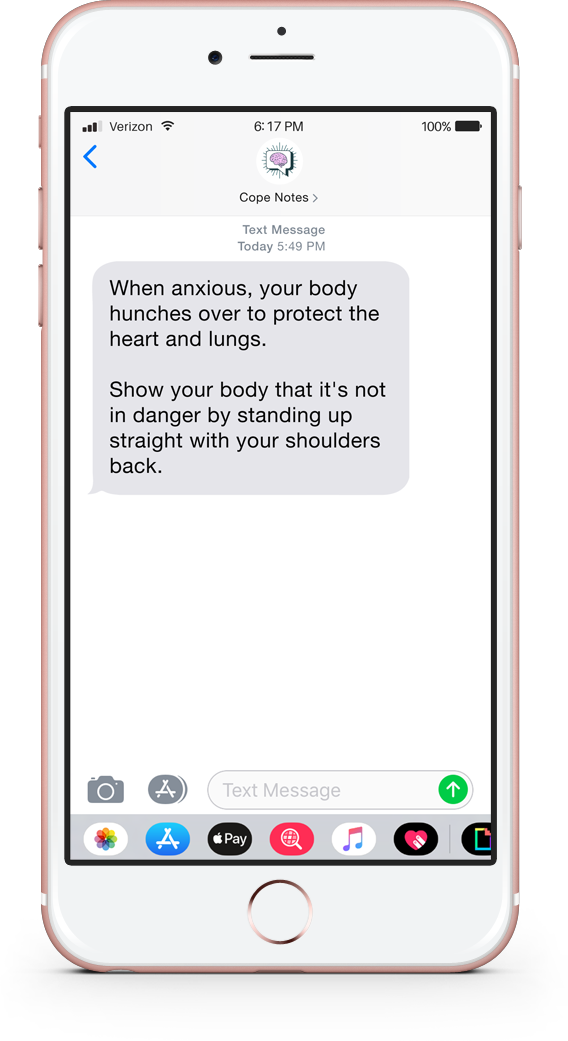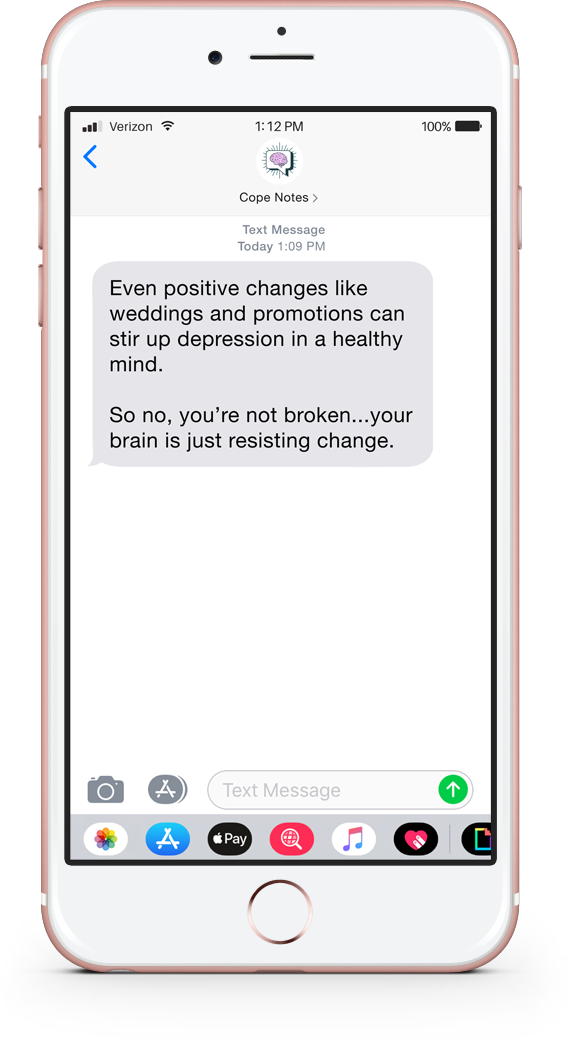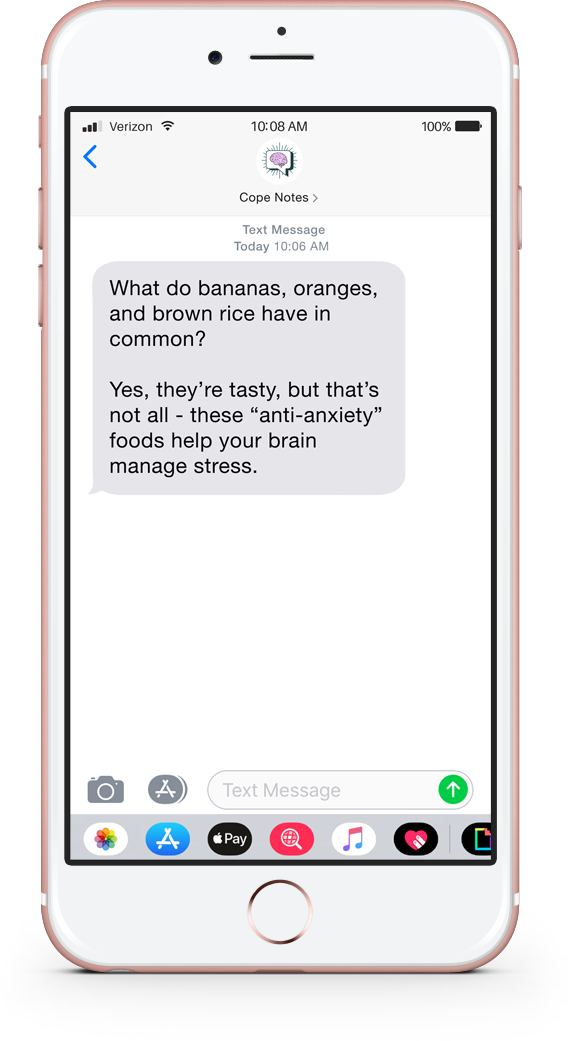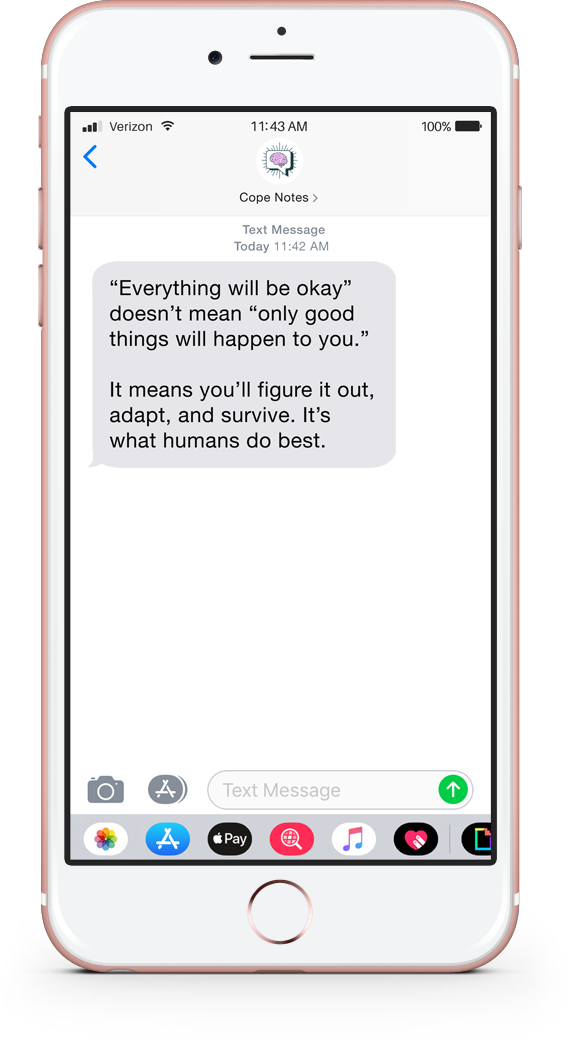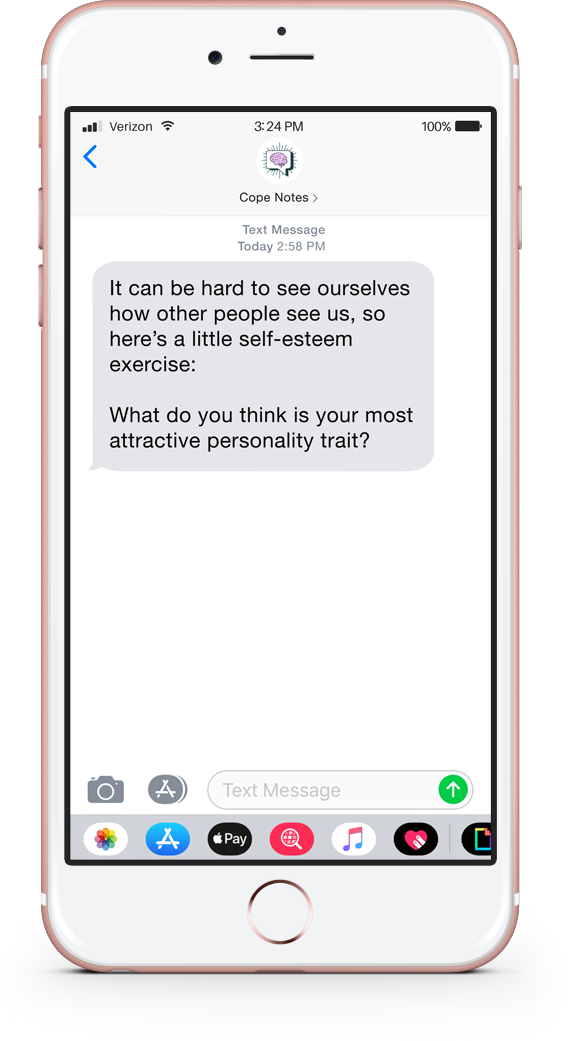 SO... THEY'RE JUST TEXT MESSAGES?
THAT'S LIKE SAYING YOUR BRAIN IS "JUST" PINK STUFF.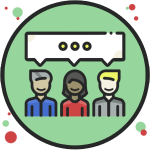 PEER-BASED SUPPORT
From advice to encouragement, every text is written by real people with real problems, just like you.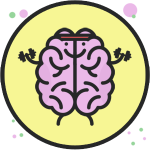 POSITIVE PSYCHOLOGY
Each note is reviewed by doctors, counselors, and other smart folks to make sure it'll actually help.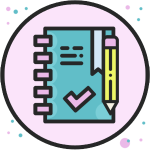 digital journaling
It's easier to process your emotions when you have somewhere safe to vent. Text us whatever, whenever.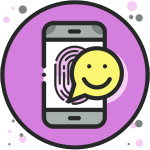 UNIQUE MESSAGING
No two people are identical. That's why no two subscribers ever receive the same text at the same time.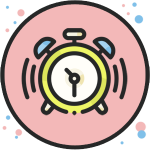 randomized timing
Our unpredictable text schedule is designed to interrupt and challenge negative thought patterns.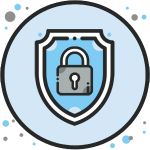 privacy protection
Keep your personal info personal. We don't even need to know your name. Anonymity guaranteed.
why do we care?
because we've been there.