Mental health without the hassle.
Whether you're serving a small group or a whole city, our group subscriptions provide daily support for your students, employees, clients, and community without adding to your workload.
Book a consultation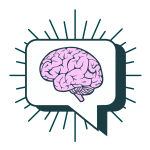 Curious about how Cope Notes could make a lasting impact in the lives of the people you work with? Let's chat.
Buying less than 50 subscriptions? Click here.
Sounds great! But how does it work?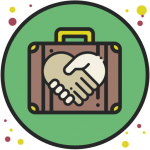 1. Book a consultation
Join us for a short call to discuss your group's specific needs.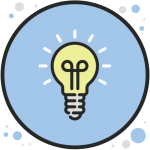 2. Customize your plan
Create your own custom welcome text and redemption code.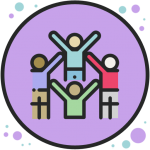 3. Change the world
Share your code with your group and watch lives transform!
What kind of groups does Cope Notes serve?
+ Local / State / Federal Governments
+ Teams / Clubs / Support Groups
+ Insurance / Benefits Providers
+ Schools / Colleges / Districts
+ Therapy / Recovery Centers
+ Nonprofits / Organizations
+ Businesses / Corporations
+ Healthcare Providers
With one purchase order, one local news feature, and one swift decision on behalf of residents in need, Pasco County, FL used Cope Notes to impact the mental and emotional health of their community without lifting a finger.
Donna Wyche, MS, CAP
Orange County, FL Government
Cope Notes has been an excellent addition to our diverse menu of services designed to meet our clients' diverse needs. It offers individuals unique access to mental health interventions like peer support and psycho-education that are traditionally only available in an in-person, and often clinical, setting.
Gabriela Garayar
National Alliance on Mental Illness
Our community relies on Cope Notes for access to consistent, quality mental health support. By providing Cope Notes to these individuals and their families, we have recorded feedback that outlines how these daily texts have fostered encouragement, hope, and change in their day-to-day lives.
You have questions? We have answers.
Annual subscriptions start at less than $10/user/mo, with price breaks available for larger groups.
Book a consultation to discuss a custom quote today!
The whole point of a group subscription is to insulate the end user from the cost of use, thereby eliminating barriers to entry and maximizing social impact!
For example, a school pays for a student's subscription, an employer pays for an employee's subscription, and so on.
How you distribute your subscriptions is 100% up to you.
For example, a school might give subscriptions to staff, faculty, students, their families, donors, volunteers, etc. There are no rules or guidelines as to who you can and cannot share your subscriptions with.
Absolutely! In the past, we've done live talks, hosted webinars, led trainings, designed cobranded social graphics, written email copy, and more so that our partners and their groups are fully "in the know."
You know it! Through your very own enterprise dashboard, no less.
At any given moment, you'll be able to view the total number of texts exchanged with your group, how many of your subscriptions have been redeemed, how many are still available, and more.
In keeping with federal recommendations, Cope Notes outsources all crisis services to the 988 Lifeline.
Subscribers can connect with a trained crisis counselor at the 988 Lifeline by replying to any Cope Notes text with the word HELP.
If you'd prefer to contact the 988 Lifeline directly, you can call or text 988 at any time. Their services are 100% free and confidential.
If you are ever in an emergency situation, please dial 911.
HIPAA regulations apply to services that collect or store personal health information. As an anonymous resource, Cope Notes does not collect or store any personal health information.