Provide daily mental health support for groups of up to 50 people through your own custom redemption code!
Buying more than 50 subscriptions? Click here.
Start a group subscription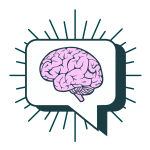 Purchase a custom redemption code that anyone in your group can use to redeem their Cope Notes subscription for free.
What kind of groups does Cope Notes serve?
+ Local / State / Federal Governments
+ Teams / Clubs / Support Groups
+ Insurance / Benefits Providers
+ Schools / Colleges / Districts
+ Therapy / Recovery Centers
+ Nonprofits / Organizations
+ Businesses / Corporations
+ Healthcare Providers
With one purchase order, one local news feature, and one swift decision on behalf of residents in need, Pasco County, FL used Cope Notes to impact the mental and emotional health of their community without lifting a finger.
Donna Wyche, MS, CAP
Orange County, FL Government
Cope Notes has been an excellent addition to our diverse menu of services designed to meet our clients' diverse needs. It offers individuals unique access to mental health interventions like peer support and psycho-education that are traditionally only available in an in-person, and often clinical, setting.
Gabriela Garayar
National Alliance on Mental Illness
Our community relies on Cope Notes for access to consistent, quality mental health support. By providing Cope Notes to these individuals and their families, we have recorded feedback that outlines how these daily texts have fostered encouragement, hope, and change in their day-to-day lives.
You have questions? We have answers.
All they have to do is visit copenotes.com/redeem and enter the redemption code you create. That's it! Everything else is handled automatically.
After you make your purchase, we'll send you an email with more info on how you can make this easy for your group.
How you distribute your subscriptions is 100% up to you.
For example, a school might give subscriptions to staff, faculty, youth (ages 12+), parents, spouses, donors, volunteers, etc. There are no rules or guidelines as to who you can and cannot share your subscriptions with. They're yours, after all!
Each subscription lasts for 12 months from date of redemption. For example, if you subscribe today, and your colleague subscribes next month, both of you still receive 1 full year of Cope Notes!
All subscriptions must be redeemed within 1 year of the original purchase date.
These subscriptions are all yours - we won't be dipping into your reserves! If you'd like to be eligible for webinars, trainings, cobranded social graphics, and more, you may want to consider an enterprise package.
We'll send you monthly email updates with a few helpful metrics like how many subscriptions have been redeemed, how many are still available, etc. You can also request that information on-demand here.
If you want more detailed reporting, you may want to consider an enterprise package.
In keeping with federal recommendations, Cope Notes outsources all crisis services to the 988 Lifeline.
Subscribers can connect with a trained crisis counselor at the 988 Lifeline by replying to any Cope Notes text with the word HELP.
If they'd prefer to contact the 988 Lifeline directly, they can call or text 988 at any time. Their services are 100% free and confidential.
If you are ever in an emergency situation, please dial 911.
HIPAA regulations apply to services that collect or store personal health information. As an anonymous resource, Cope Notes does not collect or store any personal health information.