WHAT IF YOU COULD HELP 1,000 PEOPLE FOR FREE?
Orange County's Mental Health & Homelessness Division was just awarded nearly $100,000 in CARES funding to provide our unique mental health support services to 1,000 residents in need. With our help, they were approved and impacting their community in a matter of days.
We can help you, too—but you'll have to hurry.
The application deadline is Nov. 6.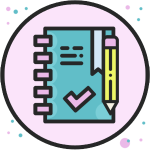 WE DO THE PAPERWORK
Fill out the form below and we'll draft your submission-ready proposal within 24 hours.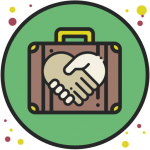 YOU TURN IT IN
Forward your completed proposal to the appropriate party or submit the application yourself.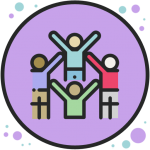 EVERYBODY WINS
Once approved, we'll provide mental health support services throughout your entire community.
WHO MAKES A GOOD CARES PARTNER?
+ Local governments
+ Health centers
+ Organizations
+ Agencies
+ Treatment facilities
+ Health programs
+ Care providers
+ Hospitals
FREQUENTLY ASKED QUESTIONS
The Provider Relief Fund supports healthcare providers in the battle against COVID-19 as a component of the CARES Act, bringing the total amount of available federal aid to $175 billion.
Previously ineligible providers, including those confronting the emergence of increased mental health and substance use issues, are eligible for relief payments. These distributions do not need to be repaid to the US government.
Cope Notes' unique digital mental health services fall under the eligible expense category of "acquisition of additional resources to expand or preserve care delivery."
Cope Notes provides daily mental health support via text message. Every text combines peer support, positive psychology, and digital journaling to train the brain to think in healthier thought patterns.
We've exchanged nearly half a million texts with users in 92 countries around the world through a government-approved toll-free line. Some of our partners include Mental Health America, the Crisis Center, and the National Alliance on Mental Illness (NAMI), just to name a few.
We're a perfect fit for large-scale mental health maintenance, prevention, intervention, and support needs. Our system automates daily engagement to reduce administrative burden for providers, agencies, and governments that may not have the time, resources, or expertise to maintain a similar level of consistency or engagement.
To learn more about Cope Notes, click here.
Most likely! The HHS purposely made this third round of funding and its expense categories as broad as possible to include organizations that weren't eligible in previous rounds. Learn more here.
Our CARES pricing model is simple: $7.99/user/mo. And remember, this is not coming out of your budget. Our goal is to make sure that every penny is funded in full by federal aid.
Let's say you get approved for 1,000 subscriptions.
We'll send you an invoice for the amount awarded. Once paid, we'll create a unique code for your community that can be used to redeem up to 1,000 individual subscriptions.
How and when you distribute these subscriptions throughout your community is up to you!
While the applications for the Provider Relief Fund close Nov. 6 and all CARES dollars must be spent by Dec. 31, the HHS has specified that early applications are favored. Even if it takes weeks to receive your approval, you are not required to distribute your subscriptions by a certain date as long as your invoice is paid in full before Dec 31, 2020.
Because Cope Notes is an anonymous resource that doesn't collect any personal identifying data or medical information, we are not obligated to comply with HIPAA regulations. Despite this, we voluntarily submit to audits and reviews just to make sure we're doing our part.
MAKE AN IMPACT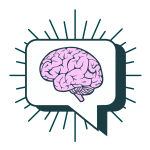 Fill out this form to receive a customized, completed CARES proposal within 24 hours.