WHAT IF YOU COULD HELP 1,000 PEOPLE FOR FREE?
That's what Orange County is doing with CARES Act funding right now (you can read more about our work with them here), and we want to help your organization do the same thing.
Fill out the 30-second form at the bottom of this page to get started today.
We can help, but you'll have to hurry.
The application deadline is almost here.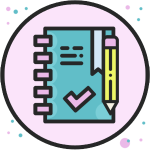 WE DO THE PAPERWORK
We draft your fully customized, submission-ready proposal.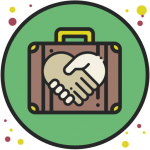 YOU TURN IT IN
You forward that completed proposal to the appropriate party.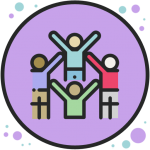 EVERYBODY WINS
We provide free mental health services for your target population.
+ Local governments
+ Health centers
+ Organizations
+ Agencies
+ Treatment facilities
+ Health programs
+ Care providers
+ Hospitals
FREQUENTLY ASKED QUESTIONS
The CARES Act provides federal assistance for local governments and organizations navigating the impact of the COVID-19 outbreak. The most recent round of funding was accompanied by a specific emphasis on behavioral health.
Organizations of all scopes are encouraged to apply to their state and local government for these relief payments, which do not need to be repaid to the U.S. government.
Cope Notes' unique digital mental health services fall under the eligible expense category of "acquisition of additional resources to expand or preserve care delivery."
Most likely! The HHS purposely made this third round of funding and its expense categories as broad as possible to include organizations that weren't eligible in previous rounds. Learn more here.
Our CARES pricing model is simple: $9.99/user/mo. And remember, this is not coming out of your budget. Our goal is to make sure that every penny is funded in full by federal aid.
While CARES deadlines may be extended, the HHS has specified that early applications are favored.
Even if it takes weeks to receive approval, you are not required to distribute all of your subscriptions by a certain date as long as your invoice is paid before your local CARES deadline.
In all likelihood, your county administrator is the right person to speak with about this. If not, they should be able to point you in the right direction.
And if you have no idea how to contact your county administrator, try asking whoever you normally work with at the county level to connect you.
Let's say you get approved for 1,000 subscriptions.
We'll send you an invoice for the amount of funding you were awarded. Once paid, we'll create a unique code for your community that can be used to redeem up to 1,000 individual subscriptions.
How and when you distribute these subscriptions throughout your community is up to you!
Absolutely. In the past, we've done live talks, hosted webinars, designed cobranded social graphics, written email copy, and more so that our partners and their groups are fully "in the know."
Because Cope Notes is an anonymous resource that doesn't collect any personal identifying data or medical information, we are not obligated to comply with HIPAA regulations. Despite this, we voluntarily submit to audits and reviews just to make sure we're doing our part.
GET STARTED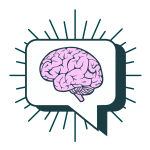 Fill out this form to start impacting lives today.