CELEBRATING 10,000 DONATIONS!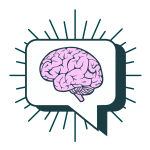 In light of what's going on in the world right now, we made a commitment to donate 10,000 trial subscriptions to our global community; in other words, to impact 10,000 lives for the better.
And guess what? We did it! If you're seeing this message, our 10,000th trial has been redeemed.
You may feel like you're late to the party, but don't worry—we've been incorporating feedback from these early adopters to make Cope Notes more helpful and effective than ever.
With that in mind, there's never been a better time to get started.